There are thousands of us creatives who've dreamed of quitting our day jobs, selling off most of our possessions and seeing the world. Then there's Steve Sweitzer – a creative who actually did it.  That's right, after a long, successful career doing award-winning work at places like Chiat/Day, Fallon, Riney and DDB, helping found Missouri's Roots N Blues Festival (now in its 13th year) and ultimately starting his own agency, Steve, along with his wife and daughter, explored nearly every inch of the globe.  We're talking 6 continents and 56 countries.  It's all documented in his incredibly breathtaking and inspiring book, The Wonder.
​​​​​​​
These days Steve is back in the States living in Austin with his family and working on various projects – both in and outside of advertising.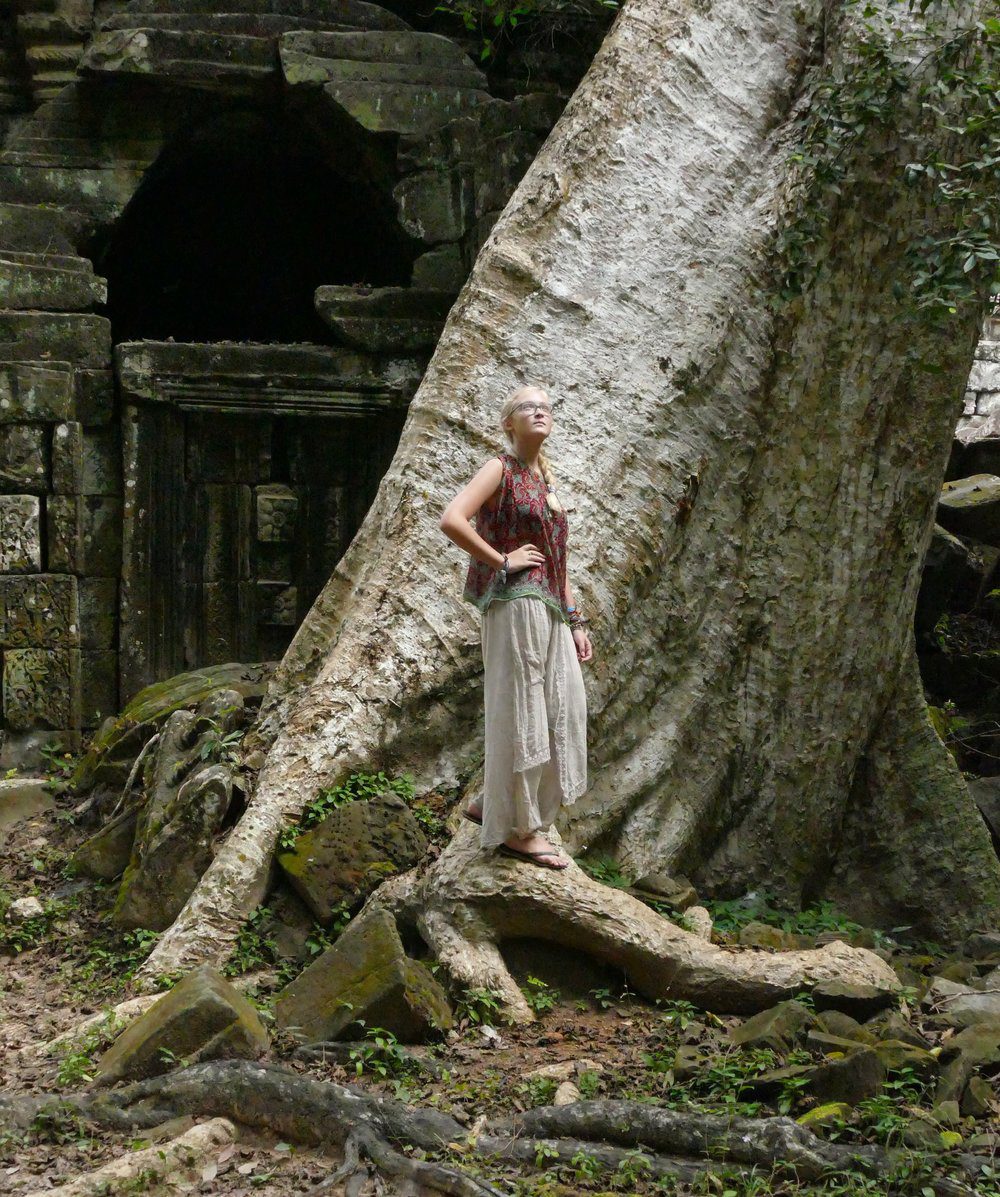 Is ageism in the industry something you thought about in your 30s?  Your 40s?
Not really. It wasn't until I was working with Jay Chiat on a pitch in London when the lights came on and I really thought about what it would be like to grow older in this business. I was 34 years old. Jay told me to make sure that if I planned on being in the business after age 45, I'd better own my future and work for myself. It was good advice. In 2004, at age 47, I became a partner in a shop that bore my name. In 2015, I sold my shares of the company and traveled the world for 2 ½ years with my wife and daughter.
Is ageism something that's affected you?  What are some of the challenges you faced as a person who was getting older in the business?  Do tell.
I encountered ageism this year for the first time. It happened on a project that I worked on remotely and presented in person. I worked for a week in my home studio checking in frequently with the agency and client marketing teams via phone, email, and text. When I walked into the room and met everyone in person, the feeling was palpable. I'm not sure what age I sound like over the phone, but I certainly wasn't what they were expecting. Nothing was spoken about it and the awkwardness of it all went away when I shared the work. Creativity knows no age.
"I'm not sure what age I sound like over the phone, but I certainly wasn't what they were expecting."
Did the reality of the ad industry contribute to the decisions you made/the path you've taken?
Absolutely. I now only accept projects that benefit humanity, the animal kingdom, or planet earth. I'm part of a company called Mythos that handles these projects.
Like many of us in the industry, I have worked on some terrible pieces of business for terrible clients who make terrible products. No more.
What are your thoughts on where you are now, as you look back on your creative journey?
I'm not one to dwell on the past or even look back (I've already been there). However, I'm very grateful for all  the people I've worked with along the way. It's the best part. My creative journey continues. I cannot turn it off. I try to live my life in expanding circles.
What do you feel creative people over 50 can offer over someone 20 years their junior, things that are unappreciated, or just plain overlooked?   
Pay attention to what is going on in the world. A creative life is only achieved by educating yourself every single day. You do not know everything. In fact, you know nothing. Stay curious.
What is your advice to people who are nearing or over 40 in the ad industry?
Quit and travel. Yeah, you think you can't, but you can. You don't need stuff, you need life. But you have kids. Yeah, take them with you. Reinvent yourself when you return. If you decide to return.
"Quit and travel. Yeah, you think you can't, but you can. You don't need stuff, you need life."
How are you approaching the next 10 years?  What does your future hold?
I've just been asked to join an Austin-based production company as a director to produce motion for TV and the Internet. In addition, I have some projects with Mythos that are moving forward.
Oh, and photography. And screenplays. I come from a long line of farmers and ranchers. Retirement isn't in our vocabulary. Stay tuned.
What do you see as potential solutions for ageism in the industry?  Any thoughts on possibly unionizing?
In most parts of the world, elders are revered and consulted daily. I spent 2 ½ years studying things like this, among other cultural practices, as we traveled around the world to 56 countries across 6 continents. The United States leads the world in pushing older workers out of the workforce, out of their homes, and ultimately,  into nursing homes. Ageism is rampant in all categories, not just advertising. We do not respect our elders, we despise them. It is a shameful reality. We need to treasure those who are wiser. They know more than we think.
Ageism is an issue that can only be solved in each of our  lives, one generation at a time. I believe we can solve this problem. The impossible happens every day.
"In most parts of the world, elders are revered and consulted daily."
What are some positive things you've experienced as you've grown older in the business?
There is nothing better than being with a group of people who are setting the world on fire with creative ideas, passion for the work, and each other. That's when any member of the team can look each other in the eye and know that history is being made. My wish is that everyone in marketing and advertising can have that moment.
Who do you look to for inspiration?
I'm inspired by my international creative tribe of family, friends and, colleagues. They know better than anyone to love people and use things. The opposite doesn't work.