Erin is one of the best creatives you don't know (seriously, that's according to Adweek). Her now 25-year career kicked off in NYC at agencies specializing in fashion and beauty. Before long, she was recruited out west to Riney, where she spent the majority of her career creating brilliant work for a range of brands--from Paypal and Purina to Walmart and Wynn Resorts (and yes, there were some stories.)
These days Erin is using her eye for the exquisite to keep busy as a freelancer as well as to add intriguing work to Detail9, her personal art collection where she re-imagines closeups into new perspectives.  
So while you might not know Erin, yeah, you definitely should.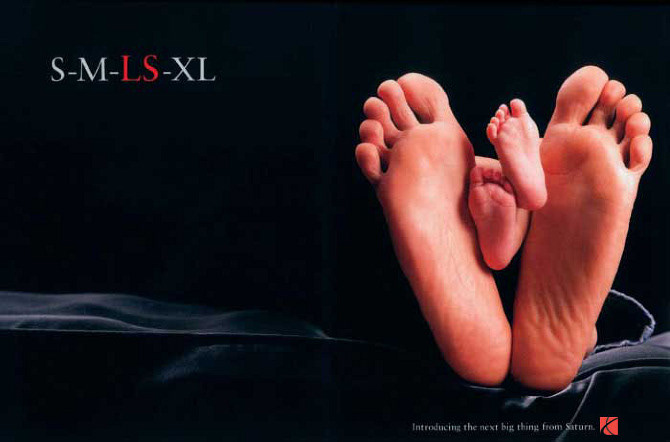 Is ageism in the industry something you thought about in your 30s?  Your 40s?
Yes. Even earlier. Ageism shifts as I mature in this industry. When I was in my 20's, I was usually the youngest creative or on the younger side of the group. I was very aware of my age in terms of experience. The value of someone older and more experienced was not lost on me. I valued their input. My clients were significantly older than me. By my 30's to 40's, it evened out. Everyone seemed to be around the same age with similar cultural references. And I didn't think about ageism anymore. Then approaching, and now in my 50's, I am usually the most experienced and, most often, the oldest, and I'm surprised how quickly it happened.
Is ageism something that's affected you?  What are some of the challenges you faced as a person who was getting older in the business?  Do tell.
The years were going by quickly. I was approaching 40 and realized I wanted to take time off to start a family so I took a 5-year break at the height of my career. In that blip of time, the people in the advertising community seemed to have become much younger. And the language, concerns and expressions within it had changed. Fortunately, I was able to find my way back in thanks to the efforts of my former creative partner and an understanding agency. I realize now that good fortune is not the norm. 
I've heard the term 'relevant' thrown around in terms of age. It's such a terrible thing to suppose that age has something to do with it.  Some of the most current and brightest people I know in other fields are way older than me. When did experience become a bad thing?
"I've heard the term 'relevant' thrown around in terms of age. It's such a terrible thing to suppose that age has something to do with it."
Tell us about your own creative journey.  What are your thoughts on where you are now, compared to your mindset when you were in the beginning of your career?
When I graduated Parsons, I wanted to do on-air graphics at NBC. Turns out it was a union job and since I had no union ties, that was out. A job interview in the design department at Macy's led to broadcast where I started making TV commercials, and things took off from there. Fashion, beauty then mainstream advertising in NY.  I was ridiculously fortunate to learn from so many amazingly talented people. Especially after being recruited to San Francisco to work at RIney. That was a life changer. I rose to a higher creative level surrounded by such incredible talent.
I met my long term creative partner there. We are still producing work.  I am freelance nowadays and he is staff.  I do feel lucky.
Today, my mindset is calmer. Less to creatively prove, maybe? Are the stakes lower? Less money being spent, perhaps? Is it because the screen is so tiny? Too much stuff out there?  I don't know.
Detail 9, a personal art project, has become a new creative journey. It's refreshing to only have one person's opinion matter, Mine.
Interesting note:  I had taken only one advertising class at Parsons. It happened to be taught by Rosemary Lois, wife of renowned art director George Lois. He visited from time to time to critique our work. Funny where this business takes you.
Did the reality of the ad industry contribute to the decisions you made/the path you've taken?
Absolutely.  San Francisco was where all the great work was happening in the late 90's.  When I was recruited by Riney to San Francisco then, I began a new path. I still work in SF so, I guess you could say, advertising is the reason our children are born and raised there. However, now that this industry has reduced down, thoughts of a new path pop up more often.
"Now that this industry has reduced down, thoughts of a new path pop up more often."
What do you feel creative people over 50 can offer over someone 20 years their junior, things that are unappreciated, or just plain overlooked?   
People who have been in the business for some time, have great stories.  Here are a few:
There's the time in a Steve Wynn meeting when he thought he has Streisand on the speaker phone only to find out it was her cleaning lady.
Or when Charro put my partner Mark's head in her boobs. Or when there was a light leak in the camera on the gabillion dollar job you did in Rome and you had to explain to the client why a re-shoot was needed? Then, after the set is painstakingly recreated on a stage and re-shot, the original light leaked photos get chosen? Besides being entertaining, those stories remind us to have a sense of humor in all this madness and to realize it's okay to make mistakes.
What is your advice to people who are nearing or over 40 in the ad industry?
Go easy on the snacks.  Stay passionate and interested. Maintain a good relationship with your clients. Keep up with trends and don't carry on about the old days. It's easy to get stuck in how much better it was back then but I doubt anyone cares.  Embrace what's next. Look at new media as a new form of creative.
How are you approaching the next 10 years?  What does your future hold?
I'll always be a maker of things but hopefully, the future somehow lets me connect kids to animals. I'm not sure what form that will take but after working with kids when my daughter was in Pony Club, the difference a horse can make in a young life is incredible to watch. 
Horses are no different than clients. You just have to understand what spooks them.
What do you see as potential solutions for ageism in the industry?  Any thoughts on possibly unionizing?
Hopefully, the ad world will come around to the wisdom of encouraging experienced people to stay and on the opposite end, encourage the young ones to learn from the seasoned ones. Coming up, there was always someone willing to teach. Agency mentor could be a new position. Experience gets the job done in half the time, right? Sure seems like a valuable thing to pass on. Never thought of unionizing.  Interesting idea but I can't imagine any holding company liking that.
What are some positive things you've experienced as you've grown older in the business?
The creative relationships are the most positive thing. Working with great talent along the way is certainly a fringe benefit of advertising. 
Creatively, there is now an ease to the process - I don't experience any stress in 'will we come up with a good idea. ' I know we will. 
Taking things in stride and having a long view. Good work usually wins. Even if it takes a meandering path.
And not long ago, I heard a client ask for adults to work on the business. Sometimes ageism swings both ways. 
"Creatively, there is now an ease to the process. I don't experience any stress in 'Will we come up with a good idea?' I know we will."
Who do you look to for inspiration?
Creatively, almost everyone. Although less personal, the terrific thing about the internet is access to  every photo, video, animation, designer, creative, trend , etc.
I was just speaking with someone the other day on how I miss having work mentors at the next computer. Someone who's done it longer and seen more than I have.  Now I bounce ideas off my teens. They innately understand how to create for the technology they've been born into. Fascinating.
​​​​​​​